General
Rev. Rob Morris Celebrated - 11/29/2022
Join Pres. Beinke for a weekly Bible study of the Scripture readings for the coming Sunday! This online study takes place on Thursday's from 7:00 - 8:00 PM on Go-To-Meeting at the following link:
https://meet.goto.com/445850965
. The study is of the readings from the 3-year series, year A, which most of the congregations of the District are following. These can be found in the Lutheran Service Book, p. xiv. If Thursday is a national holiday the class will not meet.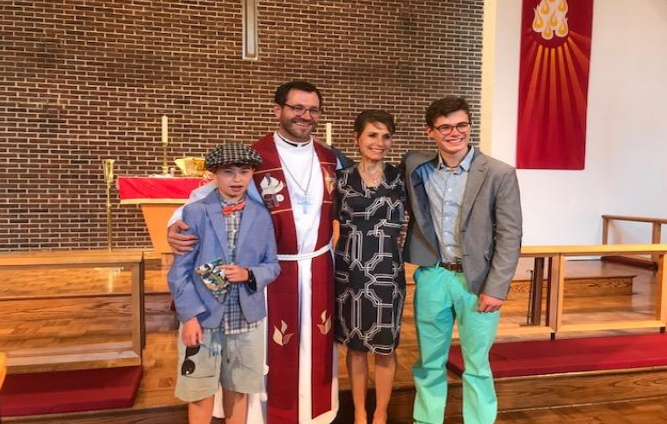 On August 28th, Christ the King celebrated Rob Morris' 10th Anniversary as their pastor. Perhaps you have received other information, but if not, here he is with Christy, Elijah and Isaiah following the service.